Need Your Mobility Device On The Road With You?
We Install All Types Of Vehicle Lifts!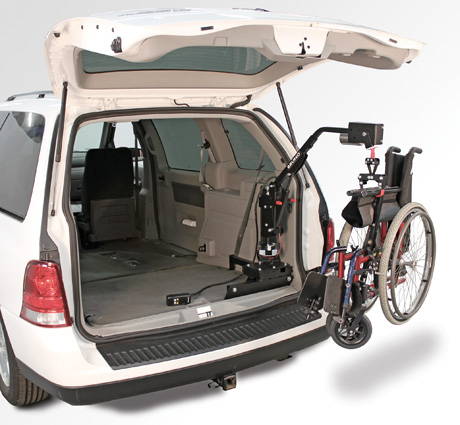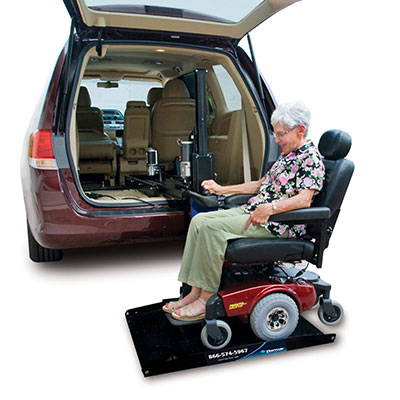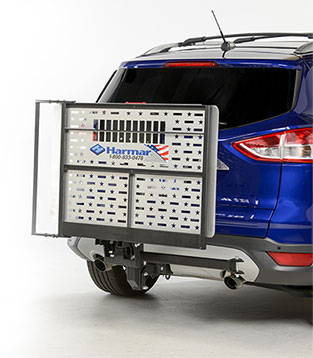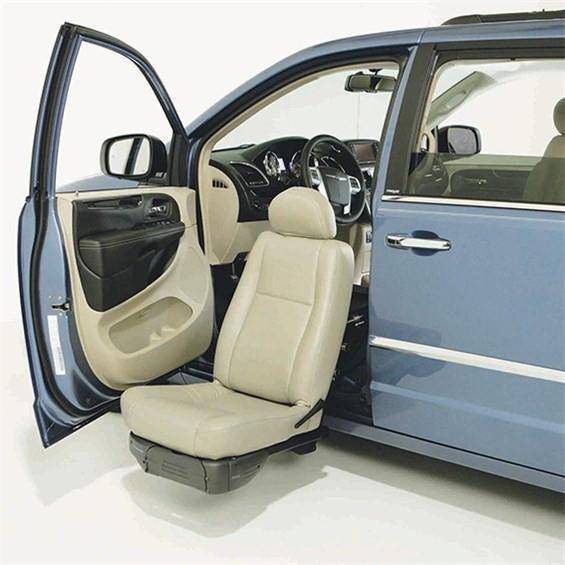 Hoists and inside lifts are mounted in the vehicle's cargo area with a hoist mechanism that swings outside the vehicle to load and lift a mobility device into the vehicle.
Hoists and inside lifts are ideal for vans, SUVs and other vehicles with ample cargo space.
Hybrid lifts are mounted in the vehicle's cargo area and are designed to move out and down so the mobility device is loaded onto the platform on the ground. It's then lifted automatically into the vehicle for transport.
Hybrid vehicle wheelchair lifts provide easy drive-on, drive-off convenience and its interior storage of power chairs or scooters make it perfect for regions where weather is a factor. A hybrid wheelchair lift is ideal for minivans, SUV's and smaller crossovers.
An outside auto lift is attached to the vehicle by the hitch, and consists of an actuator and a platform which secures and carries the mobility device on the back of the vehicle. This fully automatic lift offers simple, nearly effortless operation.
Due to its durable aluminum platform, engineering, and effortless operation, this lift endures the test of time and weather. The hitch-mounted lift is ideal for larger, full-size scooters and power wheelchairs that cannot be easily disassembled.
Turny Seats & Valet Chairs
Anyone with limited mobility that is having difficulty entering and exiting their vehicle can benefit from having a Bruno Turny Seat or Bruno Valet Chair installed. It is a vehicle seat that turns, swivels and lowers down to the ground for safe-and-easy transfers.
Turny seats & valet chairs can be installed in multiple positions inside the vehicle: driver's seat, passenger seat, and also in the second row seating area. They are compatible with over 150 different vehicles, including full size vans, pickup trucks, most SUVs and minivans.
Schedule A Free Vehicle Lift Consultation Today!