There are very limited options for young children with mobility issues to move around on their own. Power wheelchairs are normally not an option because they aren't made for children that young. Studies have shown that personal mobility is crucial to childhood social development, so Professor Cole Galloway at the University of Delaware created 'Go Baby Go.'
What Does 'Go Baby Go' Do?
'Go Baby Go' is a research outreach program that specializes in providing mobility to young children.
'Go Baby Go' utilizes power wheels and customizes them to fit the needs of each individual child. Power wheels are an excellent alternative to power chairs for children young enough to use them.
Tessa has unfortunately required mobility assistance since a very young age, and due to her condition, she is unable to operate a standard steering wheel. Here at Mobility Equipment Recyclers, we have teamed up with 'Go Baby Go' to help modify and provide Tessa with her own custom electric powered Jeep. We added a personalized set of hand controls for acceleration and braking as well as steering.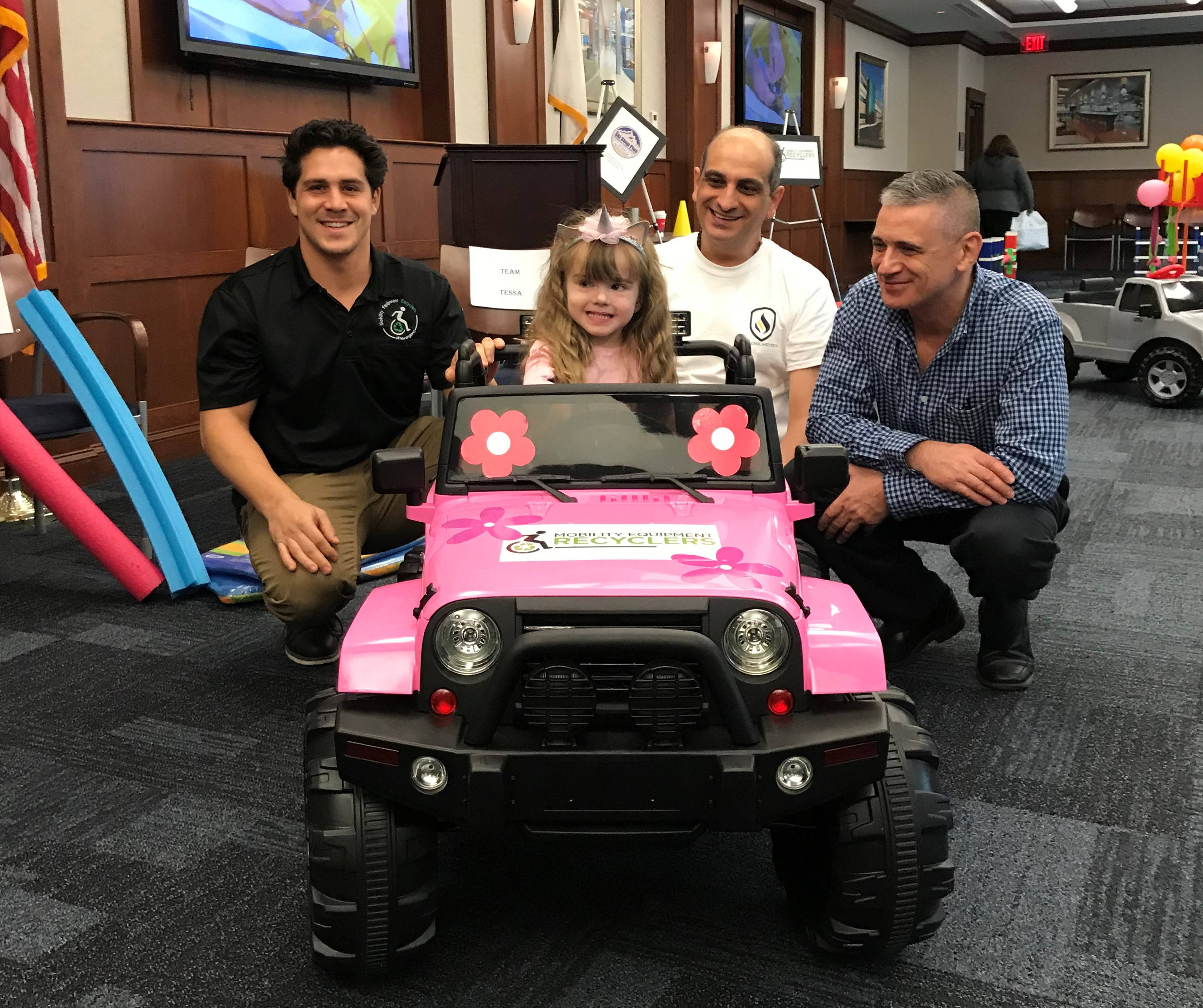 We would like to give a special thanks to the New England Institute of Technology for providing us the opportunity to participate in the 'Go Baby Go' event. Here at Mobility Equipment Recyclers, we are passionate about affording anyone the gift of mobility no matter the age or size.